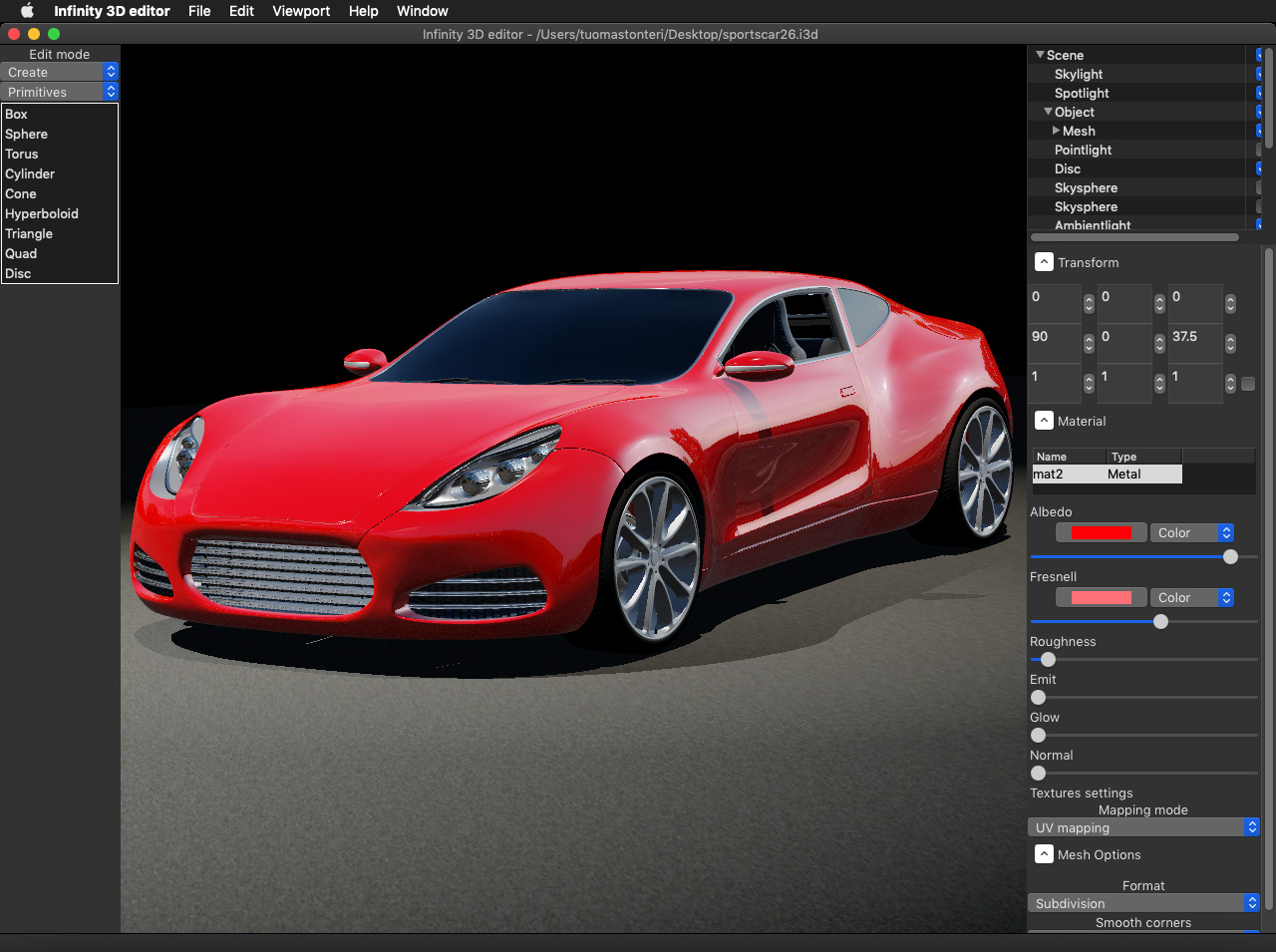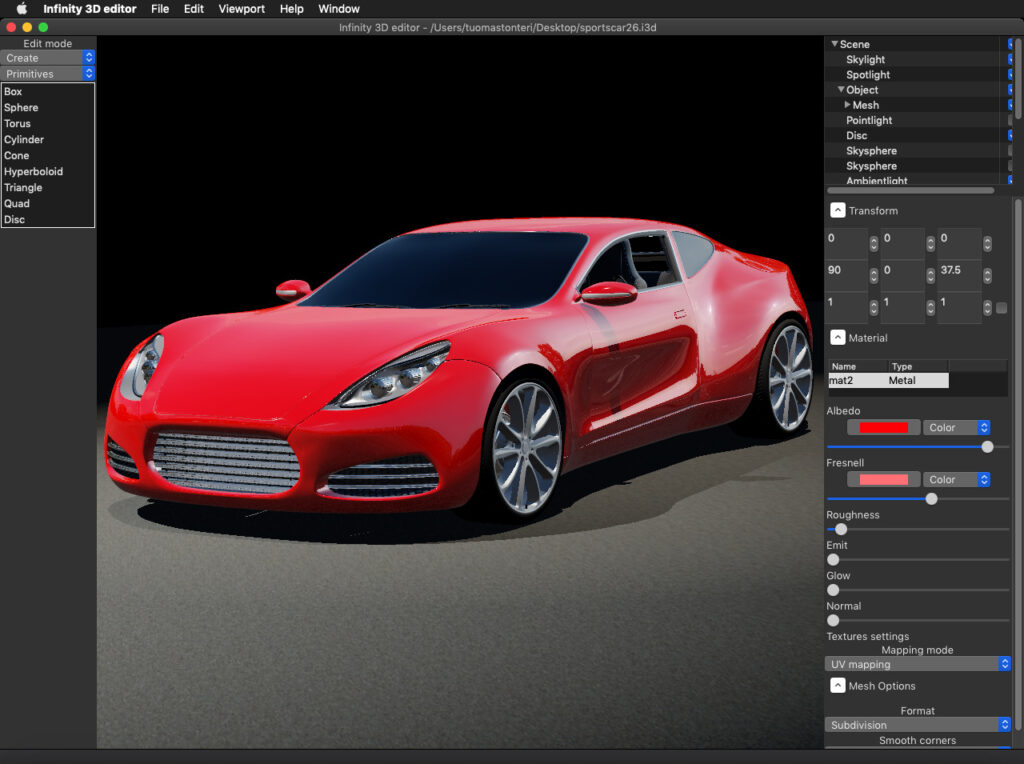 Infinity 3D editor 1.0 has been released. Infinity 3D editor is a scene editor, a 3d model viewer and a technology demo for Infinity 3D real-time graphics engine.
Editor controls
scene tree
transform control
slider based inline material editor
drag & drop add lights, primitives and cameras
mesh import
primitive specific options
Primitive specific options include spotlight's ray traced shadow casting toggle and surface representation toggle of a mesh between polygonal or subdivision.
The editor's source code should be available as part of SDK 1.0.
Picture above is Infinity 3D editor 1.0 running in OS X in its dark mode. The editor is a native GUI program in Windows, OSX and Linux with visual look and behavior determined accordingly.